NINA
NINA is the Northside Institutions Neighborhood Alliance, and we are a not-for-profit corporation organized in 2003 to foster the revitalization of Hartford's Asylum Hill neighborhood. NINA is a collaborative effort of four major institutions - Aetna, The Hartford, Saint Francis Hospital and Medical Center, and Webster Bank - that work together with residents and other community stakeholders to revitalize Asylum Hill. Our mission is to serve as a catalyst for reinvestment in Asylum Hill by enhancing public safety, homeownership, economic development, and education throughout the neighborhood.

Since 2003, we have rehabilitated 18 historic houses and constructed one new house. We have worked throughout this time with our member institutions as well as our partners. Currently, we are at work on a mixed-used building and a second new home.

Please feel free to contact us with any questions.

Our Goals
What We Do
How We Started
Ken Johnson, Executive Director
Ken has been a Hartford resident since 1981. Before leading NINA, he developed expertise in Hartford revitalization through his work with LISC, ONE/CHANE, and the Hartford Development Corporation. Ken has a Bachelors from the University of Pennsylvania, a law degree from the University of Connecticut, and a Masters in public policy from Trinity College.
Mike Stockman, Construction Manager
Mike started out as a chemical engineer, working in the Northeast, in particular in New York, after receiving his degree from the Stevens Institute of Technology. Mike made the transition to non-profits when he became executive director of Hartford Area Habitat for Humanity, and he subsequently got involved with NINA through his connection to ServCorps.
David Corrigan, Program Manager
David has lived in Hartford since 1995. He is past chair of the Frog Hollow NRZ Committee (2004-2014), and he was involved in the re-design and re-magnetization of Annie Fisher STEM Magnet School. David has a Bachelors and a Masters from Cornell University.
Lynda is the Senior Vice President, General Counsel, and Chief Privacy Officer for Evolution1, Inc.
Andrew is Assistant Vice President and Counsel in the Enterprise Transaction Unit at the Hartford Financial Services Group.
Tiana Hercules, Vice President
Tiana is part of Hercules Helping Hands, a home care agency that provides services for seniors.
She and her family are residents of Asylum Hill and NINA homeowners.
Phil Rigueur, Vice President
Phil is Producer Relations Director at Aetna.

Susan is the Executive Director of the MetroHartford Alliance IFS Cluster.
Sean is the Vice President for Commercial Real Estate for Webster Bank.
Joe is the Vice President of Marketing and Communications and Connecticut Government Relations at Saint Francis Hospital and Medical Center.
Bob is the Vice President of Governmental Affairs for the Hartford Financial Services Group.
Our member institutions provide annual support to our efforts to revitalize Asylum Hill. This support, which goes directly to our overhead and administrative costs, allows us to focus on our projects and programs. It also ensures that any contribution made to NINA goes directly toward those projects and programs.
Aetna is one of the leading providers of health care, dental, pharmacy, group life, and disability insurance as well as employee benefits in the nation. Dedicated to helping people to achieve health and financial security, Aetna puts information and helpful resources to work for its members to help them make better decisions about their health care.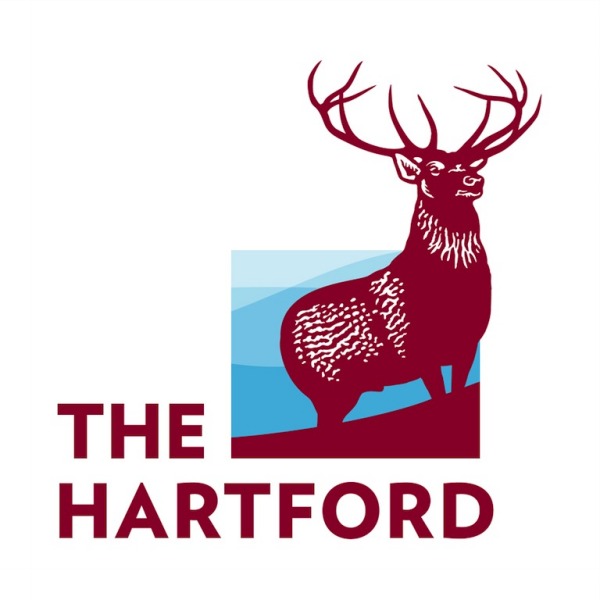 The Hartford Financial Services Group is a leading provider of insurance and wealth management services for millions of consumers and businesses worldwide. The Hartford is consistently recognized for its superior service and its sustainability efforts, and it helps its customers pursue a financially secure future by anticipating their needs and providing competitive financial products.

Saint Francis Hospital and Medical Center is the largest Catholic health care provider in New England. It has almost 900 affilitate physicians, and medical treatment and health education programs are available at its main campus and at 12 satellite locations around the Hartford region.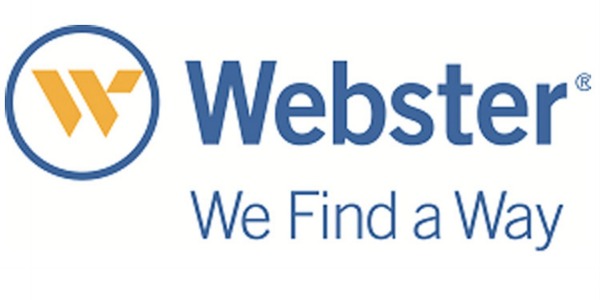 Webster Bank is a full service, regional commercial bank. It helps individuals, families, and businesses achieve their financial goals throughout Connecticut, Massachusetts, Rhode Island, and Westchester County, NY.
NINA works with a variety of partners to accomplish the things it does in Asylum Hill. From other community-based organizations and non-profits to other major corporations, NINA and its partners have invested over $6 million in Asylum Hill, creating jobs for Hartford residents and building new homes while preserving the neighborhood's Victorian heritage. Below are a few of our more frequent collaborators.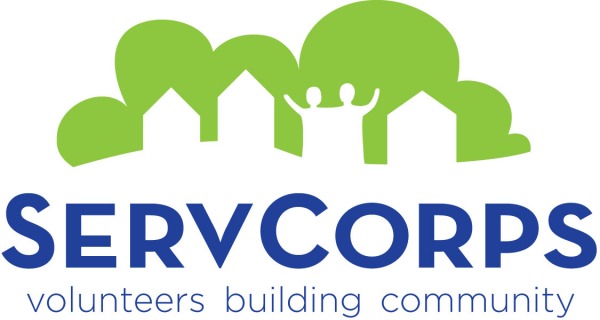 ServCorps creates volunteer opportunities and internships to build and encourage a culture of community service. ServCorps uses its volunteers' expertise in construction, improving the lives of individuals and communities by building and rehabilitating housing locally, in disaster stricken areas, and in other communities in need across the country. NINA and ServCorps have worked together since 2008, rehabilitating four homes and building another.

The Asylum Hill Neighborhood Association (AHNA) is the neighborhood revitalization zone (NRZ) committee for the Asylum Hill neighborhod. AHNA works to revitalize Asylum Hill through the implementation of its strategic plan, which is a part of the City of Hartford's "One City, One Plan" plan of development and conservation. AHNA meets monthly to discuss matters of concern to the neighborhood, and its subcommittees - Communication, Education, Housing and Environment, Public Safety, and Transportation and Economic Development - meet regular to review plans and proposals within their purview. AHNA is one of the most active and engaged NRZ committees in the city.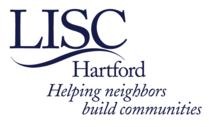 LISC, the Local Initiatives Support Collaborative, is a national non-profit dedicated to supporting community-based development that will transform distressed neighborhoods into thriving communities. LISC is now the nation's largest non-profit community development financial intermediary, and it operates in 38 sites across the country. In Hartford, LISC provides capital and technical expertise to local non-profit developers to create affordable housing, homeownership, and commercial and community facilities. For more information on LISC, please click here.

The Connecticut Housing Investment Fund, Inc. (CHIF) is a private, non-profit organization established to finance affordable housing and neighborhood revitalization projects throughout Connecticut. Since its incorporation in 1968, CHIF has provided more than $128.5 million in financing to assist individuals and organizations to purchase, rehabilitate, or construct homes for low- and moderate-income families.