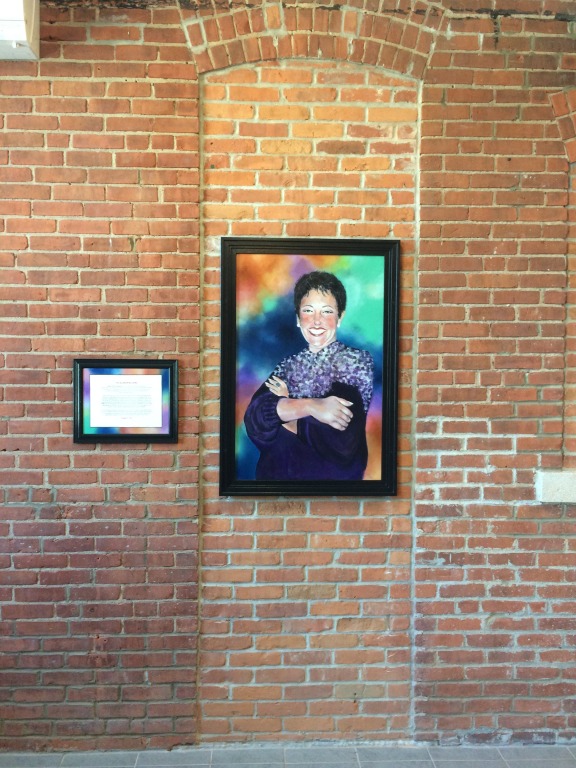 A new name for the Zunner Building
Category: 207-213 Garden Street
In a stop over at 207 Garden Street today, we learned that the Hartford Community Loan Fund has changed the name of the building! The building, which we had named in honor of George Zunner, its architect, is now the Jacobson Building, in honor of Elinor P. Jacobson, more widely known as Elly Jacobson.
According to HCLF, Jacobson was president of their board of directors when she began to push the organization to find a new, more central location for its cramped offices in the South End, which had been HCLF's primary focus prior to expanding its services citywide. Jacobson, who passed away in 2009, held a variety of positions around Hartford, including Director of Community Services at Trinity College, and she was also active in Hartford politics and on other non-profit boards, in particular the Hartford Artists Collective.
HCLF has installed this portrait of Jacobson in their lobby.
Share this:
---