Asylum Hill

Vest

Pocket Gardens Program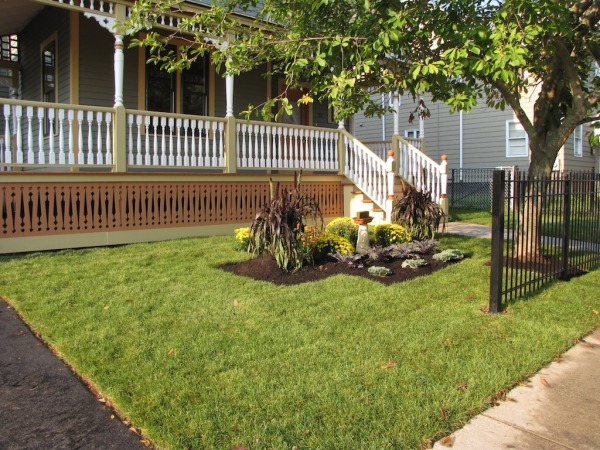 The original vest pocket garden at 33 Sargeant Street.
Description

: A program to install "vest pocket gardens" throughout the neighborhood.
A "vest pocket garden" is what we've dubbed a small garden designed to fit into the smaller front yards typical in the Asylum Hill neighborhood. The term is a play on "pocket park," which in Hartford are more typically community gardens, installed in vacant lots and maintained by nearby residents or organizations such as Hartford Food Systems and Knox Parks. We went with "vest pocket" because these gardens are smaller and more decorative, but apparently "vesty park" is another name for pocket park.


This year, this program also included the Landscape Design Challenge, which was successfully run on May 5, 2012. For more information on the Challenge, please click here.

Purpose: This program is a community development program. We have designed it to:
Beautify the streetscape - the gardens add a splash of color and whimsy to otherwise drab streetscapes.

Build commuinity - neighbors meet and greet each other as they come out to work on their gardens, and they start to look out for each other's gardens as well.

Demonstrate that gardening in the city is easy and inexpensive - the gardens are designed to be inexpensive and easy to maintain, thereby alleviating the major concerns most people have about tyring to start a garden.

Support: we provide care sheets to identify the plants in the garden and to aid in the care and feeding of the plants. We'll also poke by every now and again to see how the garden is holding up.
Operation: At the moment, we're past the planting season for 2012, and we aren't installing any new vest pocket gardens at the moment. We'll be starting again in the fall, so check back here for updates on the next round of this program.

To see what some vest pocket gardens look like, please click here.
For more information on how we started this program, please click here.