Overview of the Vest Pocket Gardens Program


The Sigourney Square District of the Asylum Hill neighborhood in Hartford is a walkable, urban neighborhood comprising historic Queen anne and other Victorian-style homes. Since 2004, NINA has worked to restore close to 15 of these homes, and the district is now anchored by new homeowners.


As an urban neighborhood, the Sigourney Square District is notable more for its architecture than for its gardens. Some well-tended gardens already exist in the area - most notably at 102 Huntington Street and at 98 Ashley Street, and additionally there are two community gardens at 256 Sargeant Street and 31 Huntington Street - but these gardens are atypical. Most houses in the district have limited space available for display gardens, and the urban landscape restricts sunlight to all but a few select areas with good southern exposure.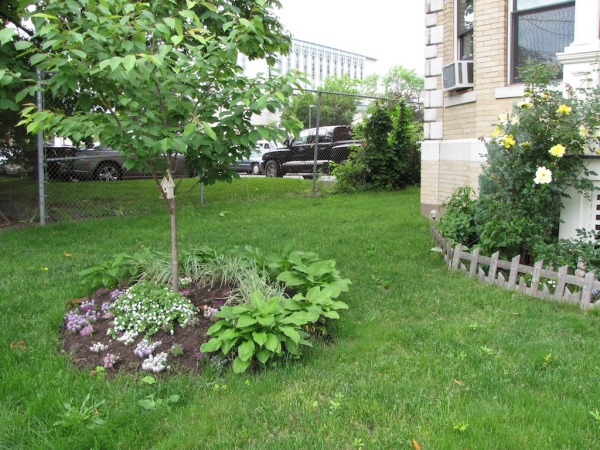 Vest Pocket Gardens was inspired by the very successful Garden Walk Buffalo program that has helped to revitalize and to reinvigorate several neighborhoods in downtown Buffalo, New York. The program begins with the assumption that the smaller green spaces in the Sigourney Square District offer enormous potential for gardeners precisely because they are so small and so easy to maintain.
Beautiful, shade loving plants abound, and although Asylum Hill's natural environment can act to constrain gardening options, there are also a wide variety of native plants that can thrive here. This program installs hardy, attractive gardens that reflect the tastes and character of their tenders and, in some cases, that reintroduce native plants that have not grown here in quite some time.


To that end, NINA and its partners, which include Lelaneia Dubay, prinicipal of the landscape architecture firm Dubay Design, and veteran Asylum Hill gardener Mike McGarry, developed this program in late 2011. Nearly 30 homes volunteered to take part in this program, and gardens were installed in these locations in the Spring of 2012. To see what these gardens look like, please click here.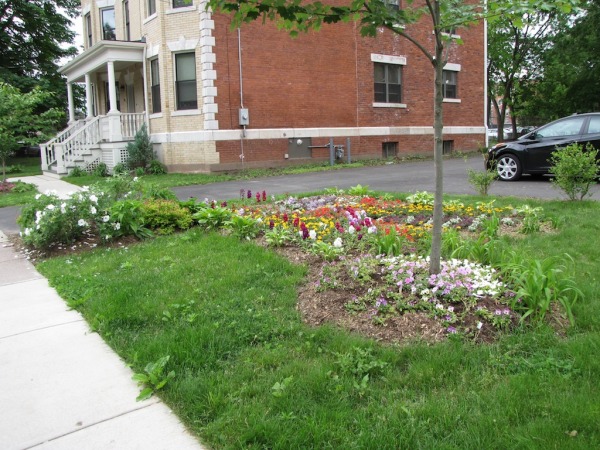 In fact, the response to this program was so overwhelming, NINA and its partners decided to move forward with an offshoot of this program: the Landscape Design Challenge. For more information on this project, please click here.

The program has been a tremendous success. The streetscape has been dramatically improved, neighbors are engaged with each other as they tend to their gardens, and tourists have been drawn to the neighborhood to enjoy and to photograph the new gardens. The result has been a beautified streetscape in an area in which NINA has already invested over $5 million and an expansion of community cohesion around the gardens.


Discussions are now underway how to continue this program. If you have any thoughts, please feel free to contact us by clicking here. As we develop the next phase of this program, we will post updates on our web site.