HartBeat Ensemble Presents
The Carriage House Theater, 360 Farmington Avenue
Tickets

are $10 for general admission, $8 for students/seniors/Let's Go Arts Members, and FREE! for residents of Asylum Hill. Tickets can be purchased online, but there is a $2 service fee per ticket if you do so.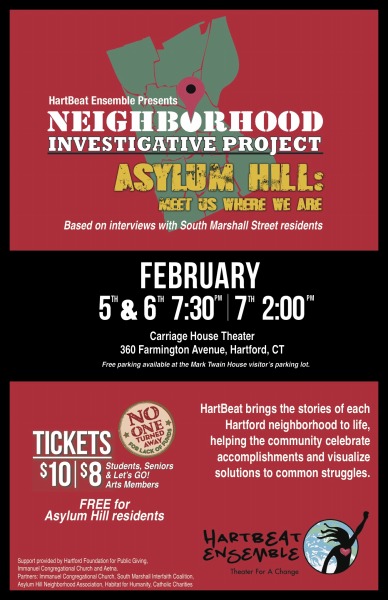 Meet Us Where We Are
is a civic theater experience in two acts: Act I is a scripted performance, and Act II is an unscripted, interactive opportunity for the audience to engage the cast and community leaders.
More information can be found on
HartBeat's web site
or by calling Vivian Nabeta at 860-548-9144.
NINA is Northside Institutions Neighborhood Alliance, Inc., a non-profit founded by Aetna, The Hartford, Saint Francis Hospital and Medical Center, and Webster Bank.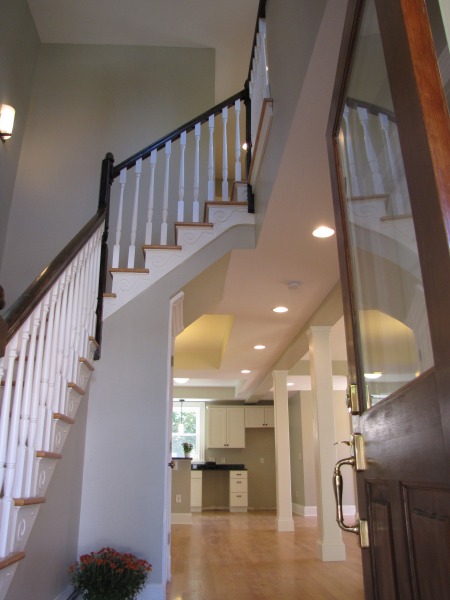 We hope you'll enjoy the visit to our web site! Have any questions? We're always available
via e-mail
.
We're hard at work at our current projects, and we're looking forward to showing them off soon.