We've gotten underway at 94-96 Ashley Street. This two-family brick Victorian was built in the 1890s, probably by Frederick Mahl, who also built as many as eight homes on Ashley Street between Huntington (w) and Garden Streets.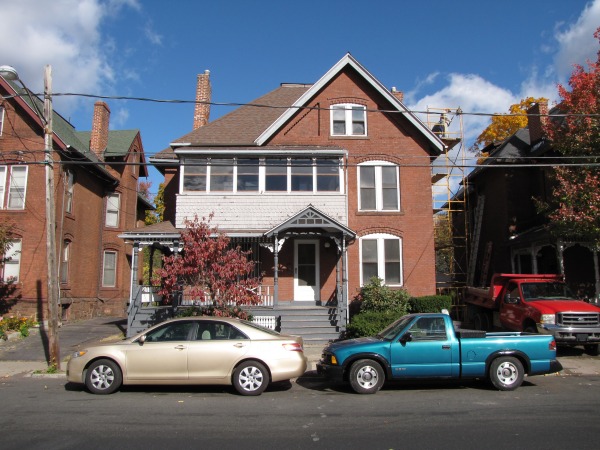 NINA previously worked on homes Mr. Mahl built at 30-32 Ashley, 47 Ashley, and 51 Ashley.
Stay tuned for more information as NINA gets underway on its other projects!
NINA is Northside Institutions Neighborhood Alliance, Inc., a non-profit founded by Aetna, The Hartford, Saint Francis Hospital and Medical Center, and Webster Bank.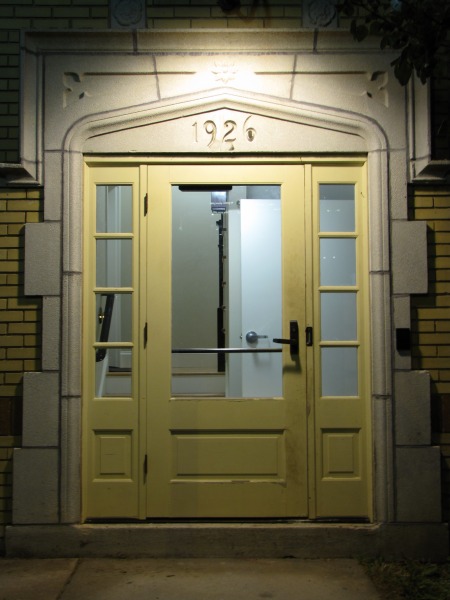 We hope you'll enjoy your visit to our web site! Have any questions? We're always available
via e-mail
.
The 2017 Summer Walking Tours Series
We're pleased to announce that the 2017 Summer Walking Tours series is all set! Well, almost all set: we're still working on tours for July 26 and August 3, but June is fully booked.
The series kicks off on

Wednesday, June 7, at noon with "Gospels in Stone,"

a tour of the four biggest churches on the Hill led by Mary Falvey of Hartford Preservation Alliance.
A couple of changes for this year: first and foremost, the starting location for tours will now vary by tour.

Gospels in Stone will start at the Asylum Hill Congregational Church, 814 Asylum Avenue.
And second, we're going to add some additional events and tours "off Wednesdays" as we can. We have two already in the works, and we'll hope to schedule several more in addition to those.
As always, check back on our Summer Walking Tours page regularly for the most up-to-date information and any changes in scheduling. And look for the new Summer Walking Tours e-newsletter, set to go out by the end of May.