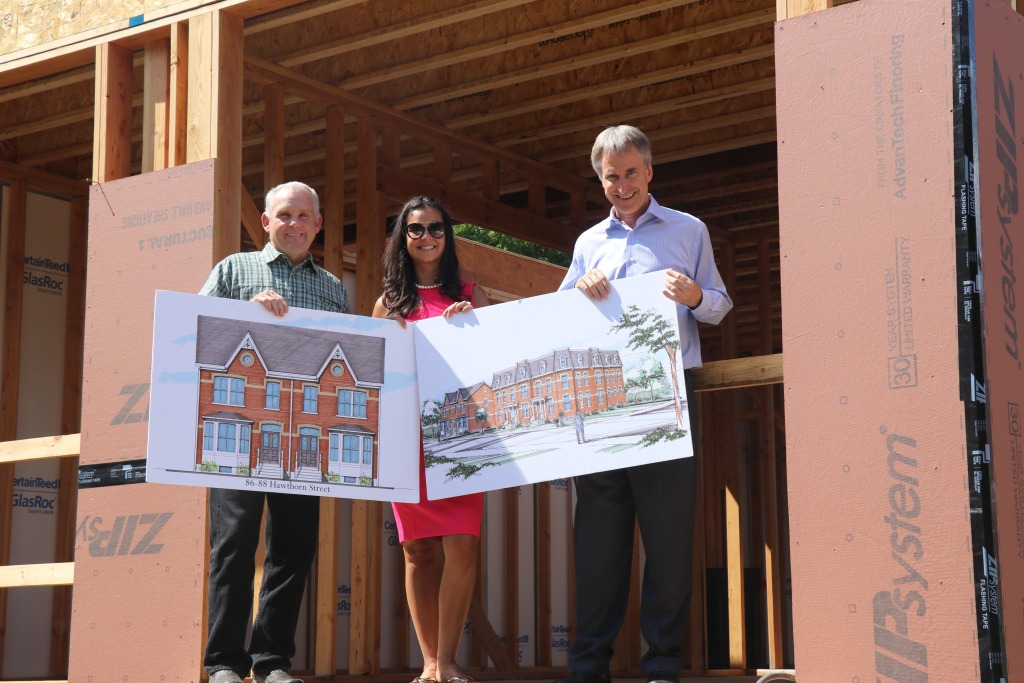 Celebrating Aetna's Role at 86 Hawthorn Street
Category:
Chris Montross and Brenda Pabon stopped by the project site today for some photos to salute Aetna's contribution to the new homes at 86 and 88 Hawthorn Street. Aetna has contributed directly to the project through funding and volunteers, but even more critically Aetna donated the land on which these two town homes – as well as the two yet to come at 80 and 82 – occupy. Aetna has been instrumental in the transformation of the Nook Farm section of Asylum Hill, supporting the work of our peers on South Marshall Street and Laurel Street as well as taking the lead role as a major supporter of our project at 1 Imlay Street. And of course, Aetna is one of NINA's member institutions, and Aetna supports our operations annually and has done so since helping to create NINA in 2003.
Pictured here are Chris and Brenda with Ken Johnson, standing in the bay window of 86 Hawthorn and holding architectural renderings of all four town homes that will eventually occupy this site.
Share this:
---