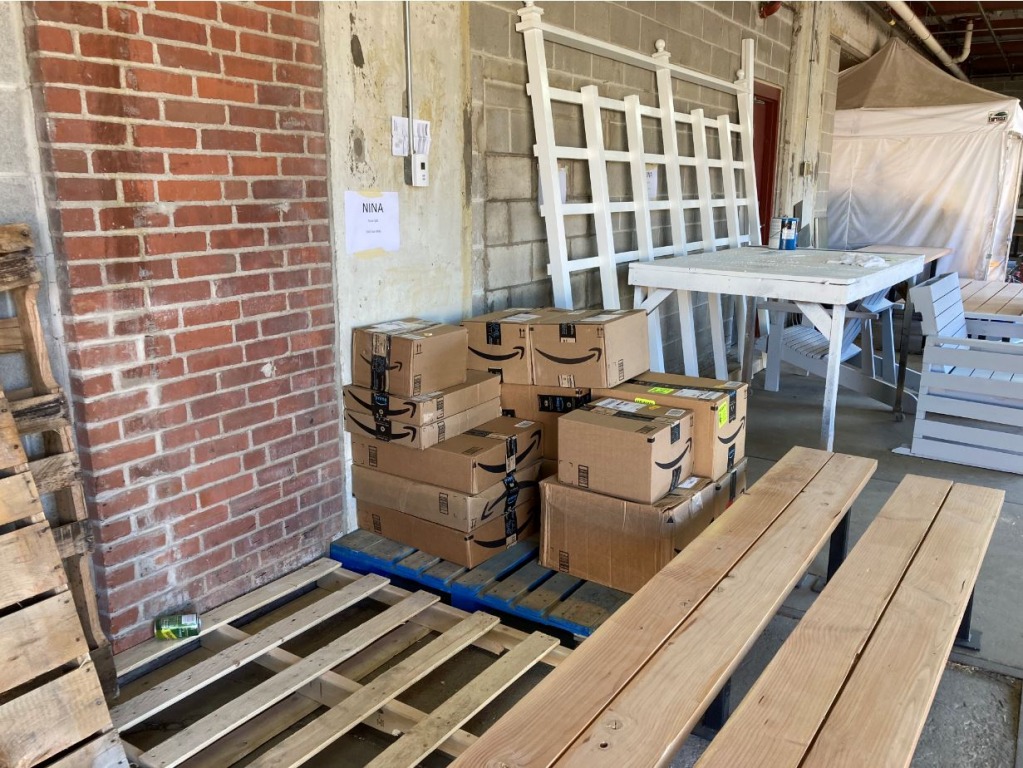 Filling up the pallets again
Category:
We brought the latest shipment up to Veeder Place today. The benches in front of our pallets, and the wood furnishings in the background, are Fresh Start Pallet Products creations. They paint their pieces out on the loading dock in that tent there in the back. And I should add that the unpainted pallets belong to Fresh Start, too – they've very graciously let me borrow them while we continue to order more books for West Middle.
The blue pallet is ours – it came with that shipment we received directly on the loading dock.
Share this:
---