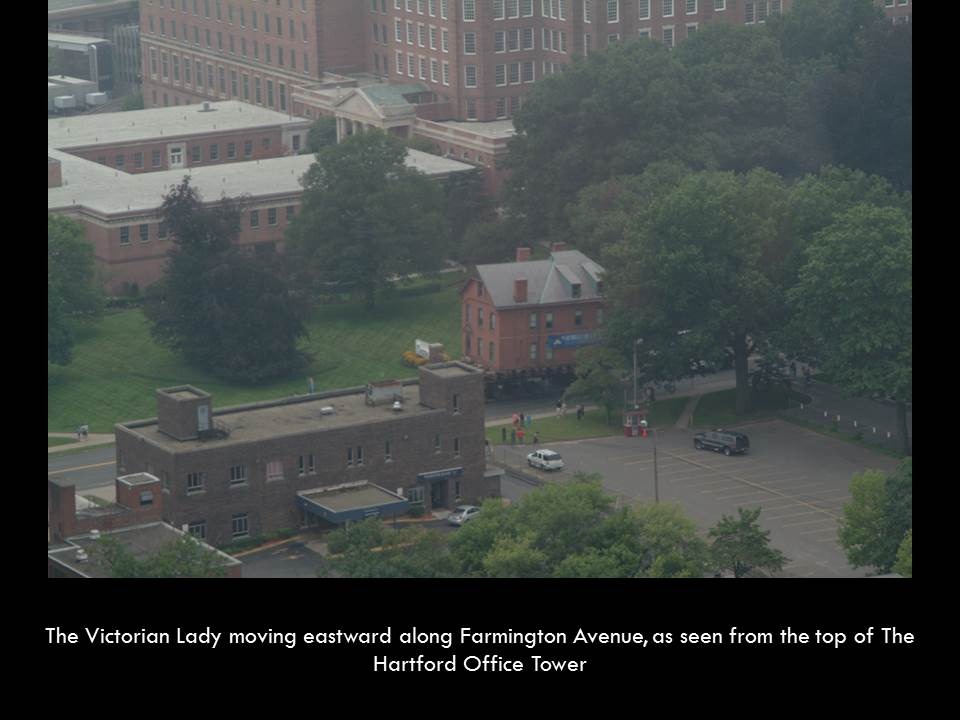 Moving the Victorian Lady - Day 1
Category:
After weeks of preparation, today was the Big Day! The Victorian Lady began her move from 47 Sigourney Street to 21 Ashley Street, traveling along Farmington Avenue and then up Cogswell Street to Garden Street.
Unfortunately, we had to pause at the corner of Ashley and Garden due to some issues with power lines, but we're looking forward to moving the Victorian Lady onto her new lot first thing tomorrow morning!
Share this:
---