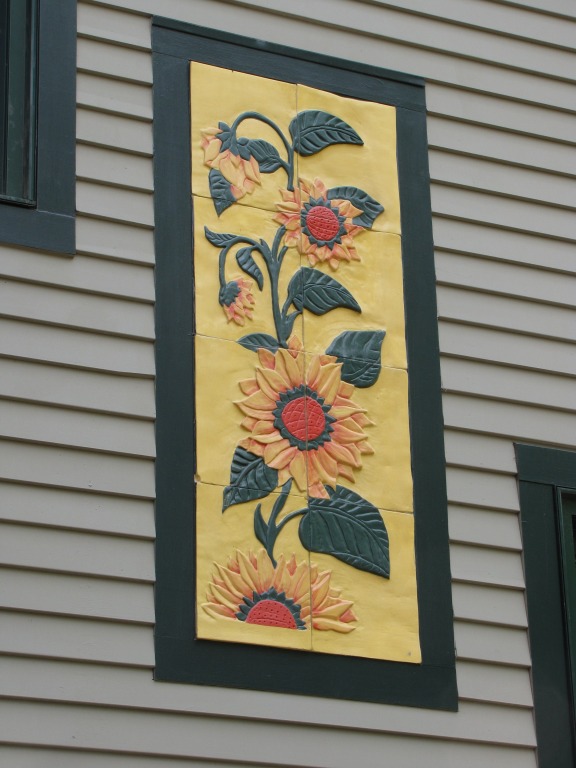 The Sunflower Plaque
Category: 54 Huntington Street
A few words on the sunflower plaque:
It was created and executed by local artist Jackie McKinney, who is a longtime Asylum Hill resident.
It's based on the plaque next door at 181 Collins Street, further uniting the two houses in common design elements.
We believe, read air quotes here, believe that the sunflower was a particularly favorite motif of local architect George Keller, which lends credence to our theory that he designed 181 Collins Street.
And you'd almost think we picked the colors for the house to match the plaque!
Share this:
---