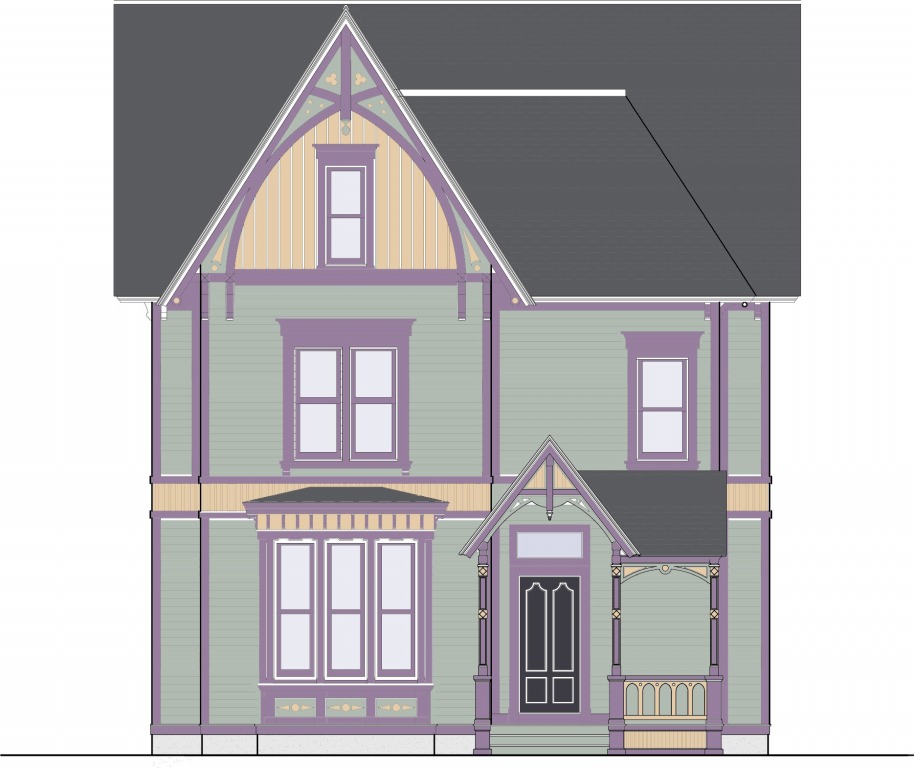 52 Huntington Street Is On The Market!
Category: 52 Huntington Street
It's on the market! It's a bit brazen to put it on the market so early, but we've already been getting lots of inquiries about it, we thought we'd try it out early to see how it performs. The MLS listing went live yesterday, and here's the official description we put out on the listing:
New single-family home marries Victorian charm and modern comforts. Designed to match the architectural and historic character of Hartford's Asylum Hill neighborhood, this home is energy- efficient with green features, off-street parking, and bay windows with a southern exposure. Close to downtown, walking distance to the major institutions of the neighborhood, and conveniently located near major transportation routes. 3 bedrooms, 2.5 bath, master bedroom suite with walk-in closet, spacious kitchen with granite counters, first floor study/family room that could be used as bedroom, and unfinished bonus space on the third floor. Owner-occupancy restrictions apply - please contact for more information. Please note: house currently under construction. Opportunity to get in now on Asylum Hill's next modern Victorian!
By the way, the picture here is our "artist's rendering" of the final house, but we didn't put it out on MLS. There, we included photos of where the house actually is as well as the floor plans for the first and second floors. We just thought it would be fun to put the artist's rendering here!
Share this:
---